Welcome To Stoneview Pharmacy
We offer a free delivery service, price-matching and accept most insurances.
Welcome To Stoneview Pharmacy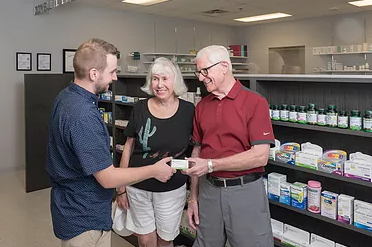 Combining old-fashioned customer service with modern conveniences, Stoneview Pharmacy is dedicated to saving you time and money. We also:
Accept most insurances

Offer E-prescribing so prescriptions are ready quickly

Price matches for patients without prescription insurance coverage

Process rebate, trial and adherence programs offered by pharmaceutical manufacturers

Deliver prescriptions at no extra cost anywhere in Arizona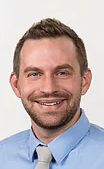 Zachary Hanks, PharmD, MBA
Stoneview Pharmacy is owned by the pharmacist himself, Zachary Hanks, PharmD, MBA. Zach began his career as a pharmacist when he moved to Arizona in 2014 and was a pharmacy intern for an independent pharmacy while completing his post-graduate education. Zach's vision of owning and operating a community pharmacy led him to pursue a Master of Business Administration (MBA) in addition to his Doctorate of Pharmacy (PharmD).
​Having worked in a chain pharmacy, Zach recognized patients' increasing desire for a more personal experience and communication with their pharmacists. Unfortunately, working in a retail chain, he rarely had the opportunity to see the same customer twice, let alone get to spend time understanding their health care and lifestyle needs. As well, having a young family himself, Zach understands the importance of the pharmacist building strong relationships with not only customers, but local physicians and medical providers and being an active member of the patient's care team.
"My goal is for both patients and their physicians to feel confident that our top priority is providing the needed care, support and information for prescribed treatment to be as successful as possible."
Subscribe to our newsletter for seasonal promotions, health news and savings